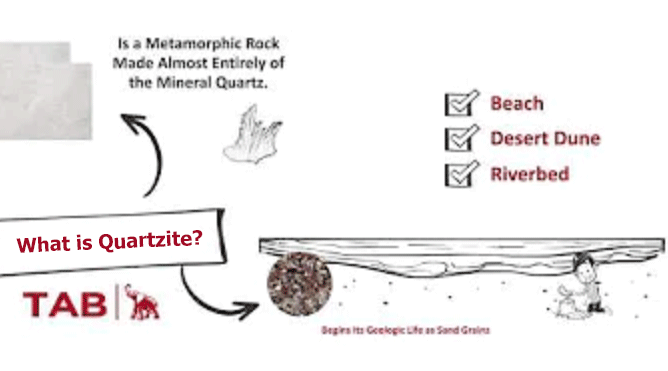 Tab Surfaces and Use Natural Stones Present Information on Quartzite, A Natural Stone.
What is Quartzite? Quartzite is a metamorphic rock made almost entirely of the mineral quartz. Quartzite begins its geologic life as sand grains, perhaps on a beach, desert dune, or riverbed.
Produced by: Tab India.
Click here for all videos.